Founder Of NumeroVastu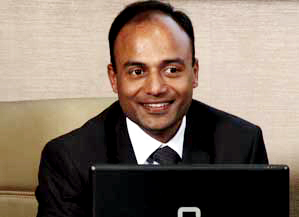 Nitin Gupta is a Numero-Vastu expert with over 12 years of experience in the field of consulting & training of Numerology and Vastu Shastra. An MBA and a Gold Medalist from Delhi University, Nitin has spent over a decade in researching and understanding the cosmic links between Numbers, Space and Destiny.
As against the prevalent Western system of Numerology, he has developed a new & more powerful system based on Omkar, ancient Indian Vedic wisdom and Jewish Kabbalah wisdom. The '5-Point Compatibility Analysis' system developed by him has been proven 100% accurate in checking and improving the compatibility between any two persons. People from across the globe come to New Delhi to learn his research based Astro-Numerology system in his famous 'Numero Vibrations Course'.
He has a unique style of managing Vastu defects with easy to apply Numero-Vastu solutions which create amazingly quick results in homes, industries and offices of his clients around the world. The NumeroVastu group founded by him includes a team of experienced Architects, Interior designers, Vastu Consultants, Astrologers, Numerologists & Graphologists. He himself specialises in designing Vastu Compliant Factories & Homes.