Founder Of NumeroVastu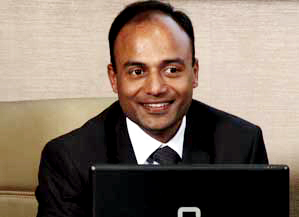 Nitin Gupta is a Número-Vastu expert with 12 years of experience in the field of consulting & training of Numerology and Vastu Shastra.
An MBA and a Gold Medalist from Delhi University, Nitin has spent a decade in researching and understanding the cosmic links between Numbers, Space and Destiny. His major contribution has been towards compilation of the world's best Vastu and Número courses and the biggest book on Vastu Shastra along with 18 other bestselling titles.
He has a unique style of managing Vastu defects with easy to apply Numero-Vastu solutions which create amazingly quick results in homes, industries and offices of his clients around the world.